Imagine this: You lose your home to a fire. You immediately call your mortgage servicer to report the loss and ensure their team is coordinating with your home insurance company. That same day, you get another call from your mortgage provider, but this time it's the sales department. They want to sell you a refinance on your home because "the system" showed you called earlier that day. Did you know you're eligible for new products? Data silos alienate customers, put your brand at risk, and cripple quality of service. In the modern era, businesses suffer when their systems run on limited data that fails to tell the full story. Enter customer 360.
Customer 360 refers to maintaining a single source of truth that tracks every piece of a customer's data, offering users throughout an organization access to a complete, 360-degree view of the individual they're serving or prospecting. In the coming years, the importance of sentiment analysis will also continue to increase, offering important customer insight that goes well beyond simple call logs and transaction data.  In the analogy above, a mortgage servicer with a customer 360 view would have known not just that you called but why you called and potentially even how you were feeling. As a result, their sales team could have avoided unnecessary outreach that diminished their relationship with you. 
While the concept of customer 360 is simple enough, many organizations struggle to achieve these robust customer views. Challenges such as limited sources of data, duplicate data, and lack of system synchronization can make the 360-degree customer view unattainable. 
Customer 360, Snowflake, and the Future of Financial Tech
Customer data is ever-proliferating – and so are the tools we use to process it. In the span of only a few years, the average company has gone from having fewer than 10 SaaS applications to almost 80. That is one heck of a tech stack. Attempting to consolidate these disparate data sources has become a major challenge for modern organizations, causing delays in a company's ability to react to customer behaviors. The consequences of this data processing lag include everything from falling behind your competitors to calling at inappropriate times to missing a golden opportunity to capture or upgrade a customer. These days, companies should consider customer 360 the cost of entry. All arrows point to increasing expectations for customer service. In fact, a recent study found that Gen Z has higher expectations for customer service and is less forgiving of mistakes than any generation before them. They often opt to stop working with a company due to a single instance of poor customer service—54%. If you hope to build a lasting business and maintain customer lifetime value, it's time to get to work integrating your customer data. Fortunately, along with a diverse array of SaaS tools, the tech world evolved the data cloud. 
Data cloud providers like Snowflake offer companies the opportunity to meet the challenge of customer 360 head-on. Snowflake's Data Cloud collects and unifies all customer data points into a data warehouse that integrates with leading data analytics, BI, ML, and data management tools. For companies, this single point of access helps to eliminate data silos and increase data accuracy and reaction time. With a multi-modal data architecture and a few key tools, Snowflake makes customer 360 achievable, acting as the hub that links and synchronizes information, allowing you to de-duplicate, analyze, and display data on demand. For ambitious organizations ready to take customer 360 one step further, Snowflake's Data Exchange marketplace also makes it easy to integrate 3rd party data sources that can tie back to customer personas. Stepping outside your own data can turn a customer 360 strategy into customer 720.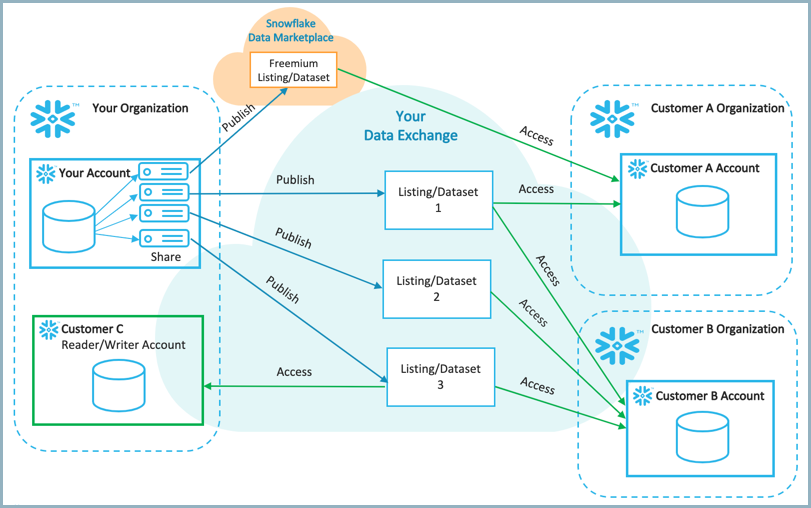 The introduction of Snowflake's Snowpark is yet another boon for companies looking to integrate their data storage and processing. With the ability to build directly in the cloud in multiple languages, data teams are able to create scalable, optimized pipelines and workflows in short order – all in a single location. By removing the need to process, develop, and store your data in disparate locations, Snowflake provides a ground floor for companies hoping to achieve customer 360. 
The future of Business Tech used to be new SaaS applications, allowing you to access data like never before. Now, the future is taking big data and turning it into a 360-degree view of your customer in one place.
Why Customer 360 Will Save (or Destroy) the Financial Industry
As consumers become more diverse and financially savvy, banks have to reimagine how they use data and tech to reach customers and create a personalized experience. Gone are the days when financial services providers had the luxury of building personal relationships face-to-face over a period of years. And while corporate giants like Hulu, Meta, and Amazon have built their entire empire on customer data, the financial industry, by and large, has struggled to migrate away from legacy data sources and toward customer 360. 
To their credit, the majority of the banking industry knows it's time for a change. More than 74% of bank operations leaders identify customer experience as their top strategic priority, indicating that for many banks, the goal is clear, but the path forward is slow and uncertain. Differentiating from competitors has become more important than ever, and customers expect faster, more personalized services at their fingertips. Over 57% of consumers reported believing it should take less than an hour to open a bank account. An additional 47% of customers said that a mortgage application should take no longer than one day. As expectations continue to rise, only financial institutions that move away from fragmented data sources and embrace a centralized data cloud will gain market share. 
How to Build a Customer 360 Model
Snowflake's Financial Services Cloud makes it easier for financial institutions to create personalized and speedy service experiences for their customers by centralizing data from various sources and formats into one secure repository. Here are a few ways financial institutions are powering customer 360: 
Seamless data flows: Modern banking organizations are leveraging automated workflows between their data lake and data warehouse instances, ensuring the bank has access to clean data on demand.
Analysis of member behavior: Migrating to the data cloud allows financial institutions to store greater volumes of data in one location without fear of loss, duplication, or security issues. This allows for complex modeling and analysis, meaning multiple departments can understand and leverage customer intelligence.
Personalized dashboards and reports: Better reporting feeds data to frontline staff, helping them to deliver personalized phone, video, and in-person interactions. i.e., Your team doesn't end up trying to make a sale in the midst of someone's personal tragedy.
Tap into 3rd party data: Ready to take customer 360 into the realm of customer 720? Marry your first-party data with third-party sources from the Snowflake Data Exchange. Financial organizations leveraging this technique can conduct real-time testing and optimization of their campaigns with enhanced data points. For mortgage loans and track consumer lending performance against targets. Companies beating out their competitors know that their customer's full story doesn't begin and end with their financial profile. Understanding a customer's unique interests and lifestyle can take your customer service and sales campaigns to the next level.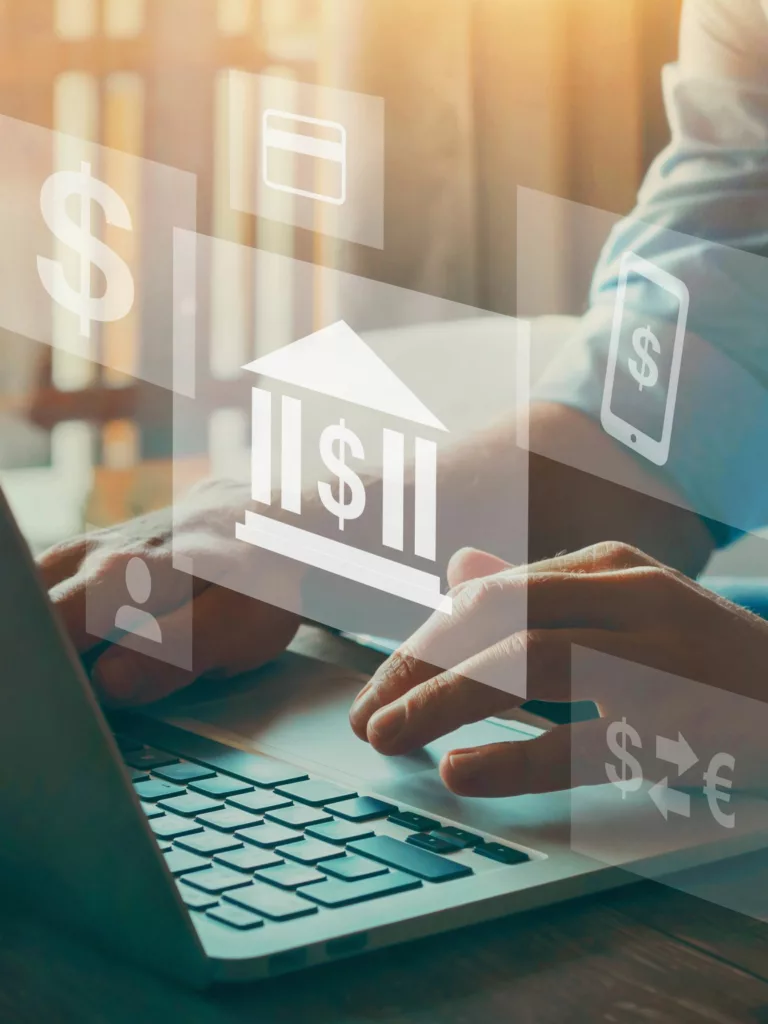 While customer 360 is the wave of the future, it's important that businesses maintain strict security and protect their customers' data. Financial institutions are beholden to tight regulation. Fortunately, Snowflake's data security and governance controls allow companies to protect, store, and access customer data through features such as Dynamic Data Masking, end-to-end encryption, and Global Data Clean Rooms. 
How Hakkoda Enables Customer 360
Hakkoda, a Snowflake Elite Services partner, is a specialized modern data services provider with deep domain expertise in the financial space. With a team of SnowPro certified data scientists, Hakkoda helps customers implement big data architectures, building systems that enable secure access to information from multiple sources. With Hakkoda, providers can harness the power of their data to improve outcomes with a 360 customer view. Reach out to one of our experts to learn more.