Nearshoring your data services in Costa Rica can save you money—and Hakkoda can help you get there. In this blog post, we'll examine some ways the Central American IT hub can benefit your company.
Companies looking for data services have an exciting range of options to choose from, including various off- and nearshoring possibilities. Finding the right partner can result in significant cost savings—the key is knowing where to look.
The 2020 Deloitte Global Outsourcing Survey found that lower costs rank as the main advantage of outsourcing for businesses. Data services from the right country can also enhance agility and quality; considering all these advantages together, it's easy to see why outsourcing is on the rise. Analysts expect outsourcing to grow globally by over $40 billion by 2025.
One key decision to make when searching for nearshoring partners is where to look. US and international businesses have increasingly fixated on Latin America as an appealing destination. For example, Costa Rica, with its booming IT industry, is a prime location to find skillful-yet-affordable tech workers. Reliable supplies of top-notch developers have an understanding of global tech work culture; meanwhile, a strong telecommunications network ensures stable collaboration.
How Does Nearshoring Work?
What is Nearshoring? Nearshoring is the acquisition of data services from another country—specifically one that is culturally or geographically "nearby."
For example, the service provider may be located in the same time zone and/or have a compatible economy. This contrasts against conventional outsourcing (or "offshoring") that instead relies on labor from far-off countries, prizing labor cost reduction above all else.
Both parties benefit from nearshoring. Clients save money and expand capabilities without having to disrupt operations. The nearshoring firm earns income higher than local rates while broadening its international connections. Together, they build a shared platform of trust and understanding.
Costa Rica: The Leading Nearshoring Destination for IT and Data Services
Costa Rica has developed a name for itself as a go-to nearshoring country for data management and development. Its proximity to the US and other markets complements the educated and enthusiastic population, and affordable rates are available for data architecture, business data analytics, and a full range of IT services.
Managed services provider Hakkoda has recently established its largest team yet in San Jose, the country's capital city. Growth will continue over the coming years, with millions of dollars of investment in infrastructure and people. Now is the time to nearshore partner in Costa Rica—with Hakkoda's team of developers at your side.
Let's look at some ways nearshoring in Costa Rica can benefit your team right now.
1. Affordable Labor Costs
Nearshoring saves you money. How? By reducing labor costs. In comparison to tech hubs in the US and UK, for instance, the cost of living and labor rates are substantially lower in Costa Rica. The service provider hires people for less than you would normally pay if you hired in the U.S., giving you a considerable amount of savings.
At the same time, their rates offer an excellent quality of life for local developers, who will nevertheless deliver the same level of quality in service and understand your work culture. Furthermore, the Costa Rican government offers substantial tax advantages for investment.
2. Highly Skilled Local Professionals
Costa Rica has a reputation for skilled workers in general, but they are also specifically known in the data services field. The country places a high value on education, with an intensive focus on technical, business, and English language education. Nearshore service providers like Hakkoda work with universities and agencies to foster an exceptional workforce.
3. Booming IT and Business Sector
For many years now, Costa Rica's economy has continued to perform exceptionally well, with growth and investment steadily rising amid favorable policies. Each year brings more opportunities, with a thriving business culture supporting nearshoring activities.
The capital of San Jose is home to hundreds of multinationals, including some of the largest global tech firms, and innumerable local startups that spark further innovation. Business parks and accelerators are exploding as the tech sector develops rapidly.
4. Cultural and Linguistic Compatibility
Costa Rica is close to the US in many ways, and the two countries share historical ties. Many Costa Ricans already speak English—especially young and educated IT workers.
Costa Rica also follows the same time zone as large parts of the US and Canada (Central Time; though since the country does not observe Daylight Savings, some fluctuation occurs depending on the season). This makes it easy to coordinate between clients and service providers. You and your team can work on your normal schedules as usual—it's as convenient as having remote offices within the same country, but at lower cost.
5. Modern Telecommunication Infrastructure
Fast and reliable communications are necessary for effective teamwork, especially when it comes to data services. Costa Rica has a mature telecom network that supports remote collaboration. With extensive investment in fiber optic and mobile data infrastructure, Costa Rica has the broadest coverage and most stable internet connection in Central America, which means outages or complications are relatively infrequent.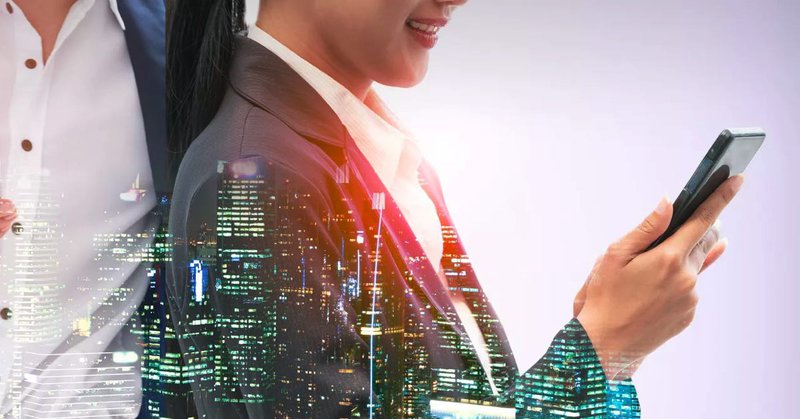 Hakkoda: Your Data Services Nearshoring Partner in Costa Rica
With its highly educated yet affordable workforce in a well-performing tech economy, Costa Rica offers an unparalleled opportunity for nearshoring data services. The country has cultural camaraderie with the United States, and the telecom infrastructure is among the most robust in the hemisphere.
Hiring IT workers from Costa Rica can save you money while enabling you to accomplish technical goals fast. Hakkoda has the skills of a global systems integrator and has selected Costa Rica as its main nearshoring hub.
Maximize the value of your data and work with the best—while keeping costs under control and cultures compatible. Consider nearshoring in Costa Rica your secret weapon. Hakkoda partners with technical universities across the country, and we've developed our own program to train Costa Rican workers for today's economy.
Are you ready to drive your growth by nearshoring? Contact Hakkoda today!