Snowflake is a modern data cloud platform that allows users to access, build, collaborate on, and monetize their data in one central location. In any cloud or data project, there are inherit, intricate challenges that surround organizational policies, data governance and security. 
To combat these complexities and automate even more of your data environment, we created Tundra. With our customers in mind, Tundra was designed to accelerate the provisioning and maintenance of your Snowflake environment, as well as identity and data-access management.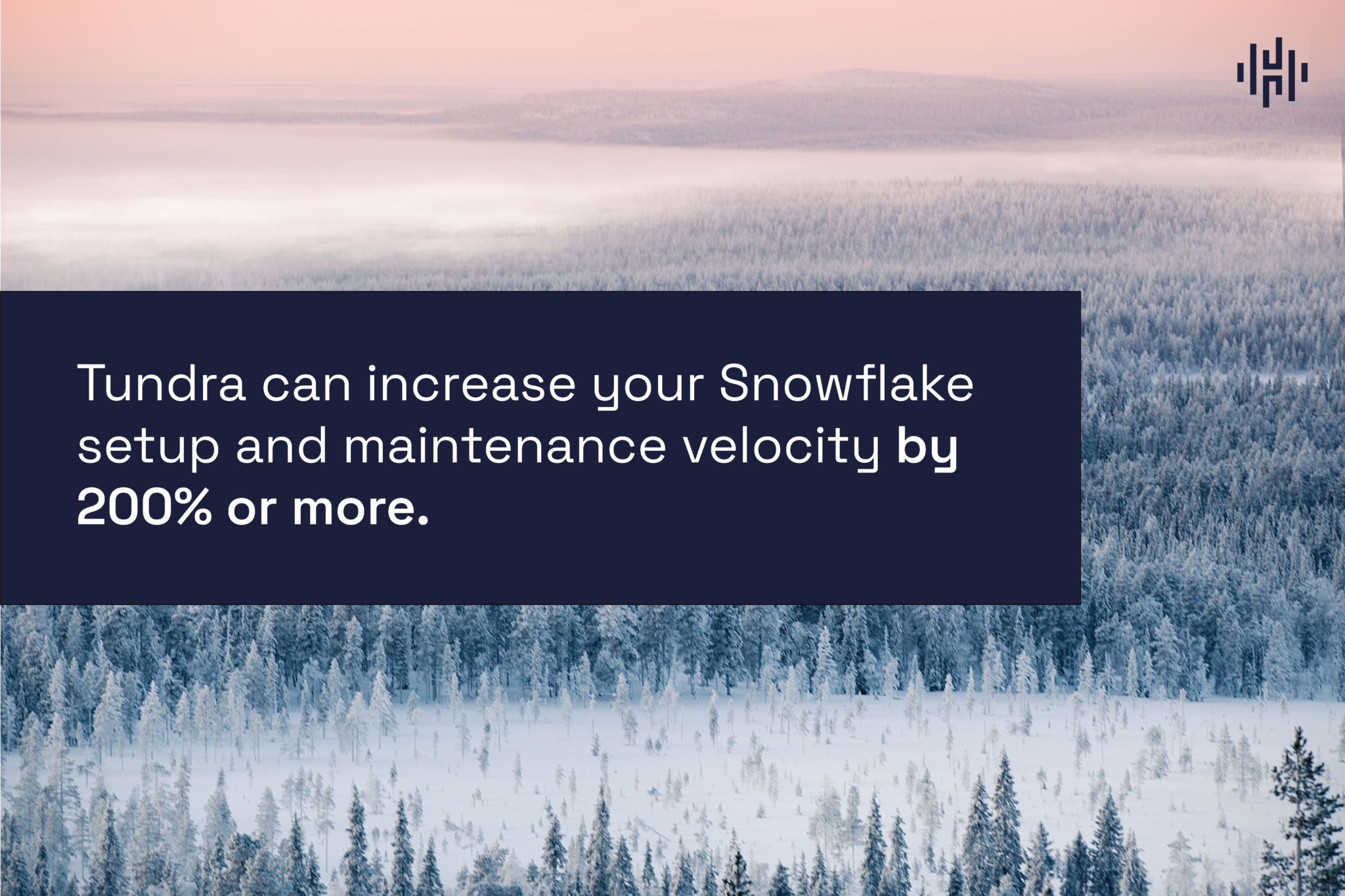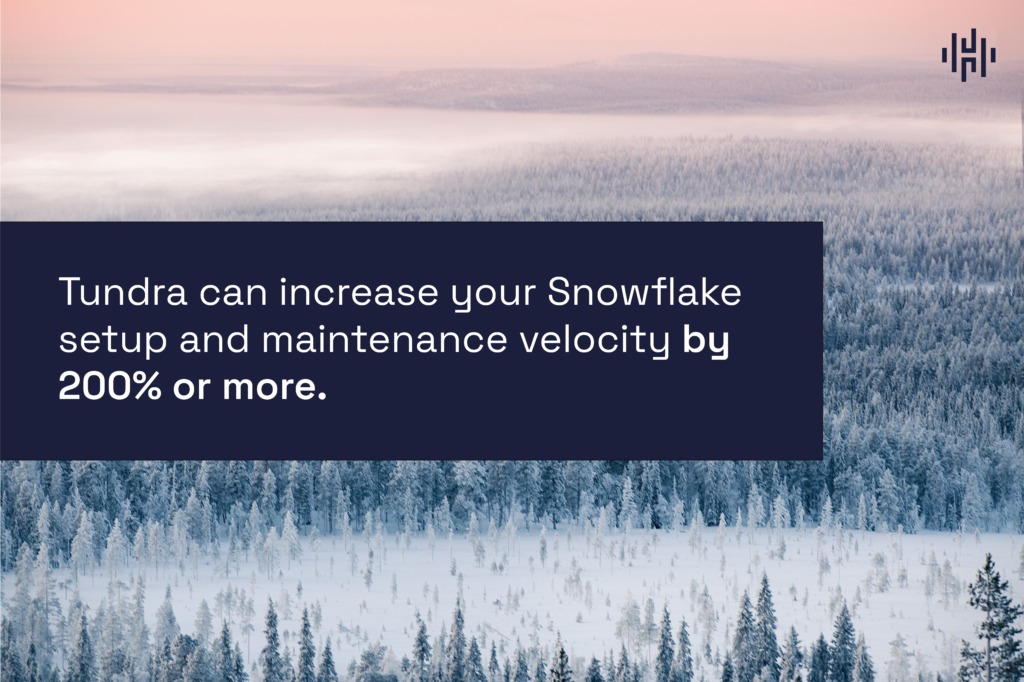 How Tundra Works for You
Tundra is an accelerator that enables you to focus on your intended outcome rather than the nitty gritty details of creating, applying, and maintaining your data architecture. Working behind the scenes, Tundra guides the design and maintenance process of your Snowflake environment to ensure usability and data governance tailored to your needs. 
Setting up and maintaining a Snowflake environment can be tedious and time-consuming. It takes a highly skilled system/security administrator to accurately write the code. And in a dynamic environment with many users, ensuring each user has the correct privileges can quickly become overwhelming and hard to manage. 
Large quantities of extensive SQL scripts are also challenging to maintain and audit. With Tundra, you can provision and maintain Snowflake using desired-state definitions rather than code, saving valuable hours and eliminating the risk of human error. And you can easily manage sophisticated role-based access controls in Snowflake with reduced maintenance overhead. 
By leveraging what Snowflake has already baked in, Tundra eases onboarding challenges and helps you meet security administration best practices and data security requirements. In addition, Tundra saves a record of every sql command it has generated or executed, providing a valuable historical reference, making your data easily auditable.  
Accelerate Snowflake Provisioning with Tundra
Instead of spending weeks writing thousands of lines of code, you can click a button to get to your desired results. Tundra's no-code definition-based design allows users to:
Configure taxonomy standards and default settings
Define Snowflake object provisioning and security rules
Manage your warehouses based on usage requirements
Auto-generate object-access roles
Specify databases based on project environment needs

Improve security administration

Validate outcomes before running changes to existing environment

Dynamically generate outcomes by project(s), environment(s) or role(s)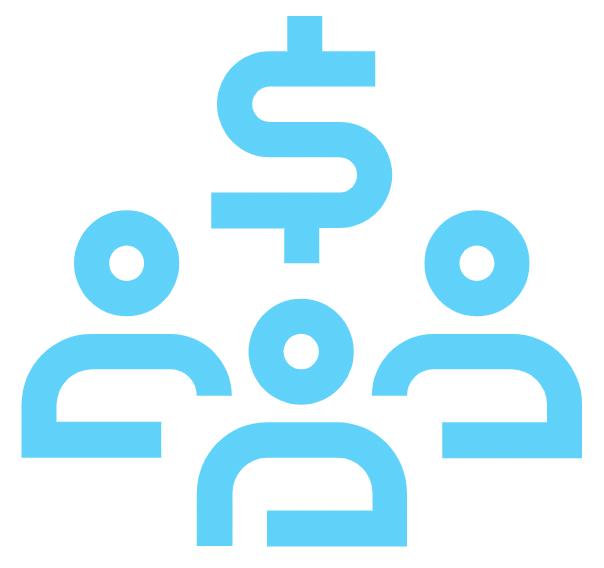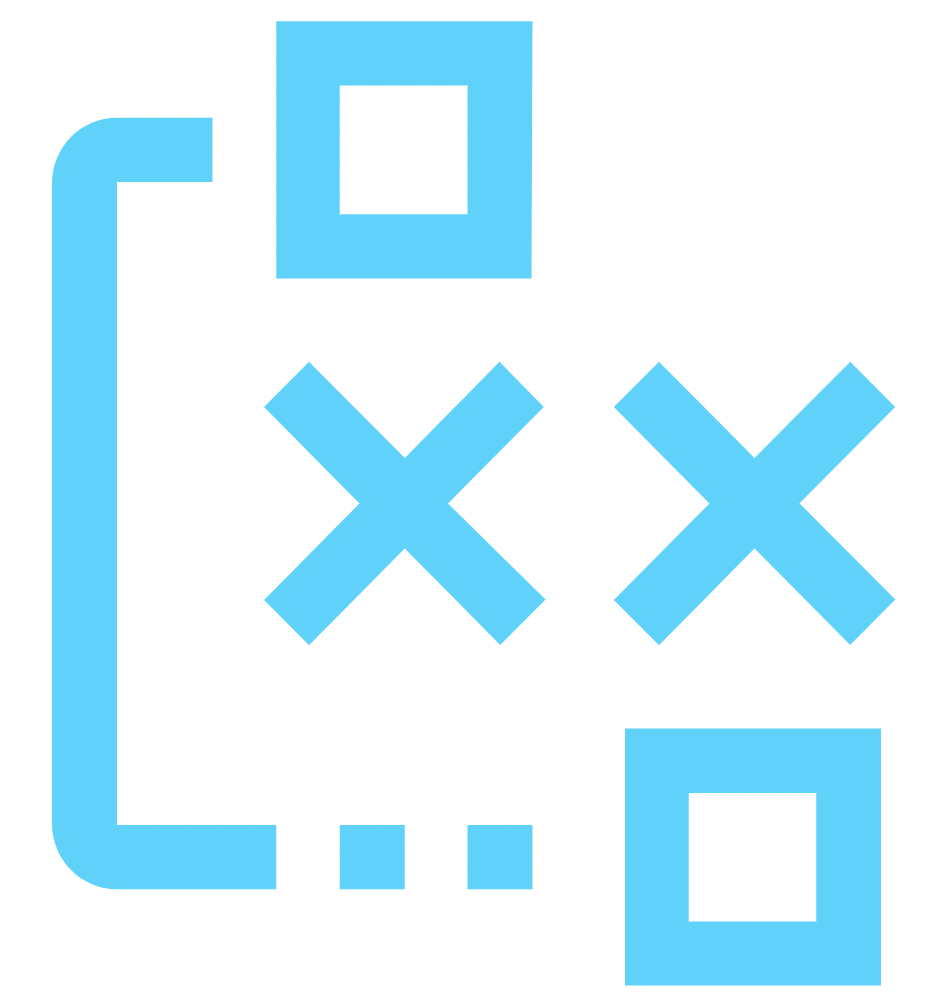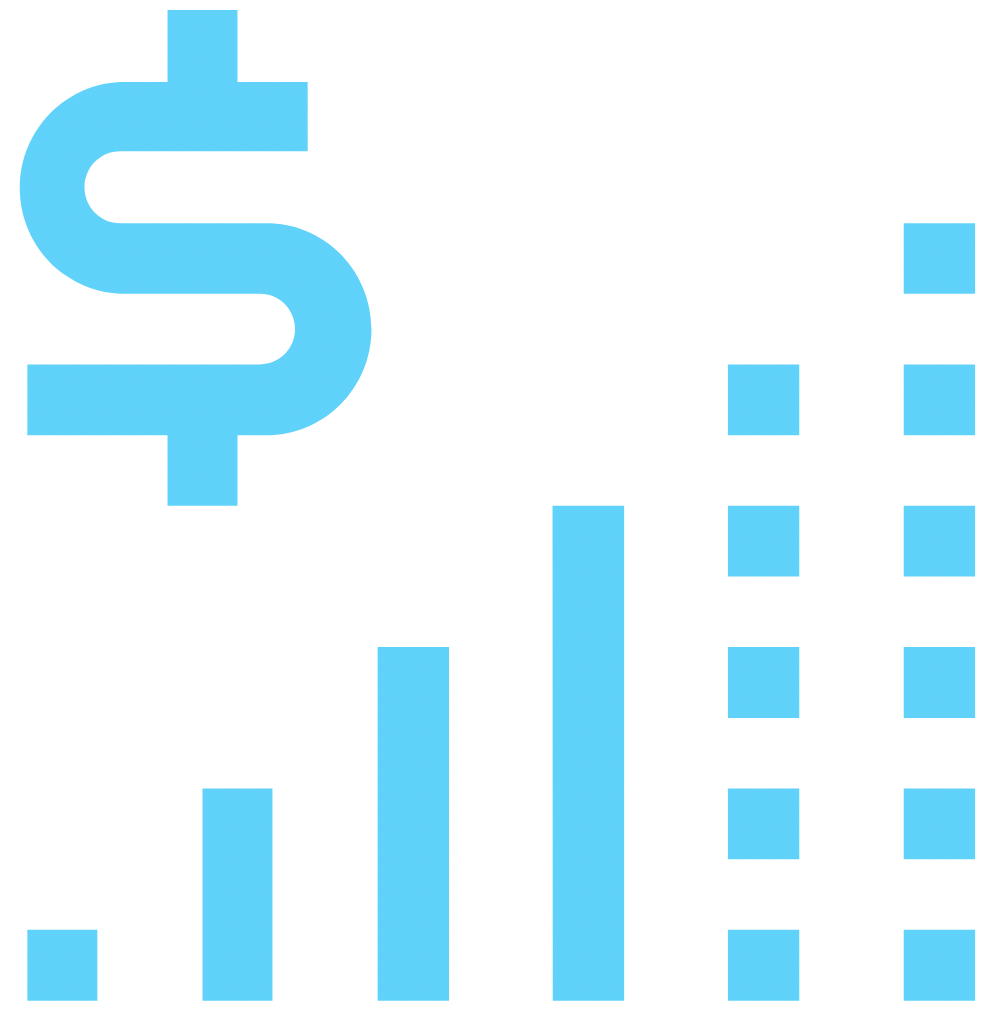 Tundra enhances the Snowflake user experience in a secure way that ensures best practices. With an intuitive interface, Tundra is easy to use, cost effective, and scalable. It is designed with data security top of mind. This is why Hakkoda customers, from Fortune 500 companies to start-ups, are using it to manage and scale their data architectures. 
Skip the error-prone and time-consuming manual deployment process, and get the most out of Snowflake with Tundra.
The Partner of Choice for Snowflake Provisioning
At Hakkoda, we listen to our customers' needs. That is why we create accelerators such as Tundra – to ensure their Snowflake environment works FOR them. Saving time, money, and effort allows our customers to focus on data-driven insights and business solutions. 
As a Snowflake Elite Services Partner, we have deep vertical expertise with a team of SnowPro certified data scientists and engineers. By partnering with Hakkoda, you gain access to state-of-the-art solutions, accelerators and tools that support you and your business throughout your data innovation journey. If you want to keep your data secure while keeping pace with innovation, contact one of our experts today.