Information-packed sessions have set the tone for Hakkoda's third day at Snowflake Summit 2023. In addition to attending numerous keynotes, conferences, and panels during the events, our data experts are hosting their own conversations, exchanging information with fellow industry experts.
The main takeaways from today were: 
Snowflake is creating important building blocks for large language model (LLM) use.
John Rogers, Chief Innovation Officer from CoreLogic, presents CLIP.
Streamlit is expanding its versatility by leveraging speed and efficiency.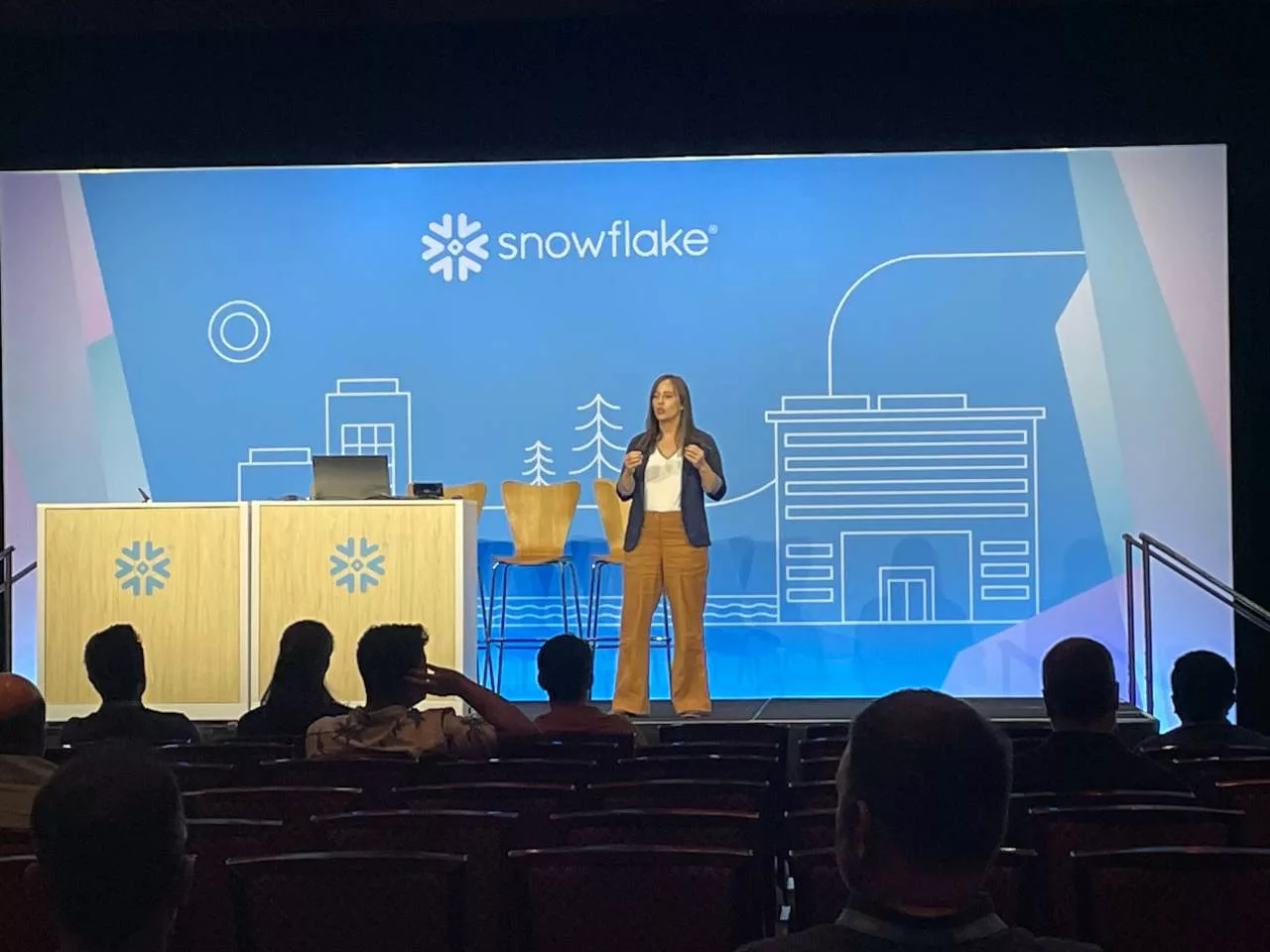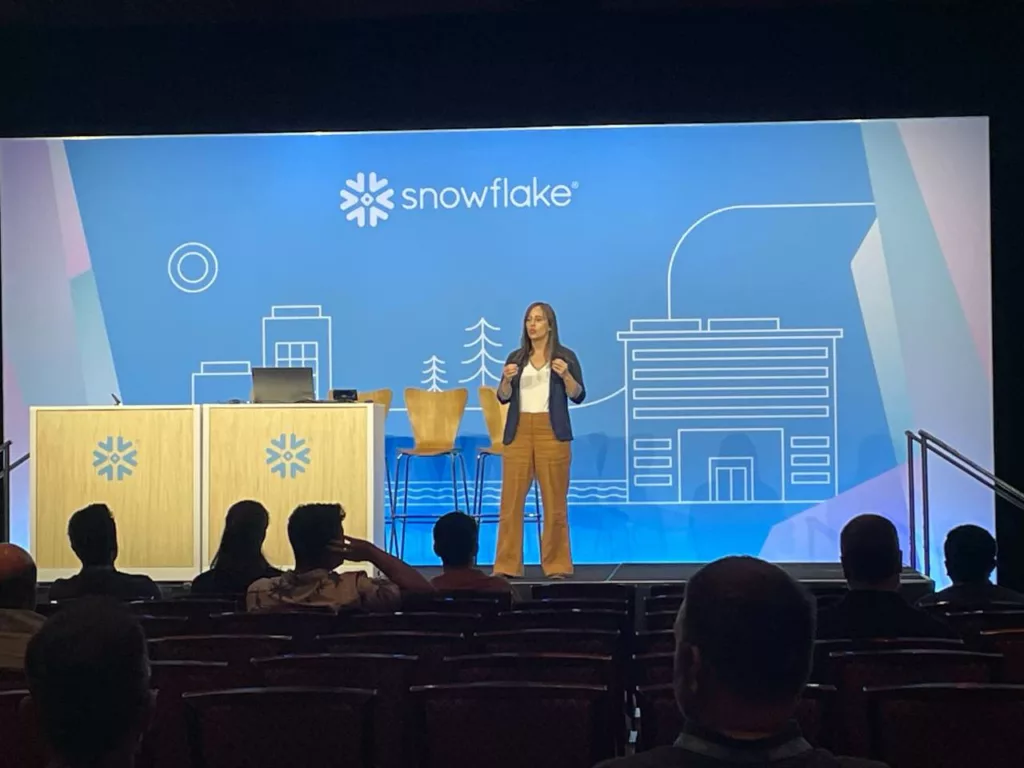 How LLMs and Snowflake Are Transforming Data
In the panel "Unleashing the Power of Large Language Models with Snowflake", Adrien Treuille (Director of Product, Snowflake), Richard Mend (Senior Software Engineer at Snowflake) and Matt Glickman discussed several powerful building blocks presented by Snowflake for developing applications powered by large language models (LLMs). One of the recent releases is the Streamlit Chat UI, which allows users to interact with LLMs through a conversational interface. 
Additionally, Snowflake is planning to release a public preview of Streamlit in Snowflake, enabling developers to integrate Streamlit's data visualization capabilities within the Snowflake platform. Another upcoming feature is LangChain in Snowpark, which is expected to be available in the next few weeks. This integration will provide developers with a seamless way to leverage LLMs within Snowpark.
Snowflake is also introducing vector search as a function, allowing users to perform efficient searches based on vector representations of data. Moreover, the authors mention two methods for utilizing LLMs in Snowflake: LLMs via External Functions, which is currently available, and LLMs via External Access, which is in public preview for Amazon Web Services (AWS) and will be available soon. These features offer flexibility in integrating LLM capabilities into Snowflake-based applications and workflows.
Presenting CLIP, a Game-changing Native App for Real Estate
John Rogers, Chief Innovation Officer at CoreLogic, provided in-depth detail about CLIP: a provides risk assessment for properties created in partnership with Hakkoda. In his presentation, he provided a demo assessment for properties in Florida, particularly in relation to hurricanes, floods, and climate change. He used such an example to highlight several key points and features of the system.
Rogers explained that the system can generate a risk score ranging from 0 to 100, where red indicates a higher risk and blue indicates a safer area. CLIP considers various financial measures and valuations related to the reconstruction of each house, aiming to reduce average annual loss and probable maximum loss.
Furthermore, the speaker mentions the inclusion of greenhouse emission models provided by the United Nations' governmental panel on climate change (IPCC). These models simulate different CO2 levels and help assess the impact of greenhouse emissions. The speaker highlights their collaboration with NASA to generate these models, which cover a vast range of scenarios per property.
Overall, CLIP's ability to assess and analyze the risks posed by natural disasters and climate change, provides valuable information to stakeholders involved in property management and investment. To learn more about this tool, you can visit our case study. 
The Benefits of Streamlit Use Are Gaining Momentum
During the session titled "App Development with Streamlit," Amanda Kelly, Snowflake's Director of Product, highlighted the challenges companies face in deriving actionable insights from data. She introduced Snowflake Native apps, built on Streamlit, which simplify the user interface (UI) while ensuring data deployment and security by Snowflake. 
Streamlit was emphasized for its speed and efficiency, and Amanda mentioned that 80 percent of Fortune 50 companies utilize Streamlit. This technology revolutionizes team communication and data interaction, allowing for quick identification of business problems, iterative exploration for valuable insights, and the ability to ask better questions and take action based on data.
Aileen Yu, Snowflake Product Manager, demonstrated how easy it is to view and interact with data using Streamlit, with the ability to customize the UI through minimal code. She discussed upcoming features, including a new app gallery page for browsing and utilizing apps. A private preview was introduced, enabling app creation through Streamlit using the Snowflake console. Developers can leverage the data editor component, which facilitates direct user interaction with data, processing inputs, and dynamically displaying results and visualizations. External functions can also be implemented, such as sending emails or Slack notifications based on user actions.
Several real-life examples of Streamlit-based apps were shared, showcasing their business value. These included an admin tool developed by NTT Data for monitoring Snowflake warehouses, a what-if analysis app by Appfolio for revenue impact forecasting, an energy consumption analytics app by EDF Energy, a survey analytics app by E15 Group employing NLP for customer sentiment analysis, and a self-service data tool by a Scandinavian bank for efficient data job requests.
Amanda Kelly concluded the session by highlighting the versatility of Streamlit in Snowflake, its compatibility with internal and external users, and future plans for UI customization and monetization options. She mentioned the availability of an open-source library and the integration of an OpenAI chat, similar to ChatGPT. The roadmap for Streamlit includes expanding into various use cases, such as data exploration, data tooling, BI/dashboards, ML-powered apps, and LLM-powered apps, with a focus on enhancing features and integration with developer workflows.
What a Day!
If you're attending Snowflake Summit, don't forget to stop by our booth, learn more about what we do and play Hakkman Legacy Chomp! Also, is there anything we missed? Share your pictures and videos on social media —don't forget to tag us!