Today was the first day at the Snowflake Summit 2023 and we couldn't be happier about it. The Hakkoda team joined data leaders from all over the world for Snowflake Summit 2023 in Las Vegas. With over 10,000 people in attendance, it was truly an event for the entire data community.
The main takeaways from today for data leaders: 
What Snowplow's Digital Analytics, Snowplow's privacy-safe response to Google Analytics, means to the world of data

The data world is shifting towards generative artificial intelligence (AI) and large language models (LLMs)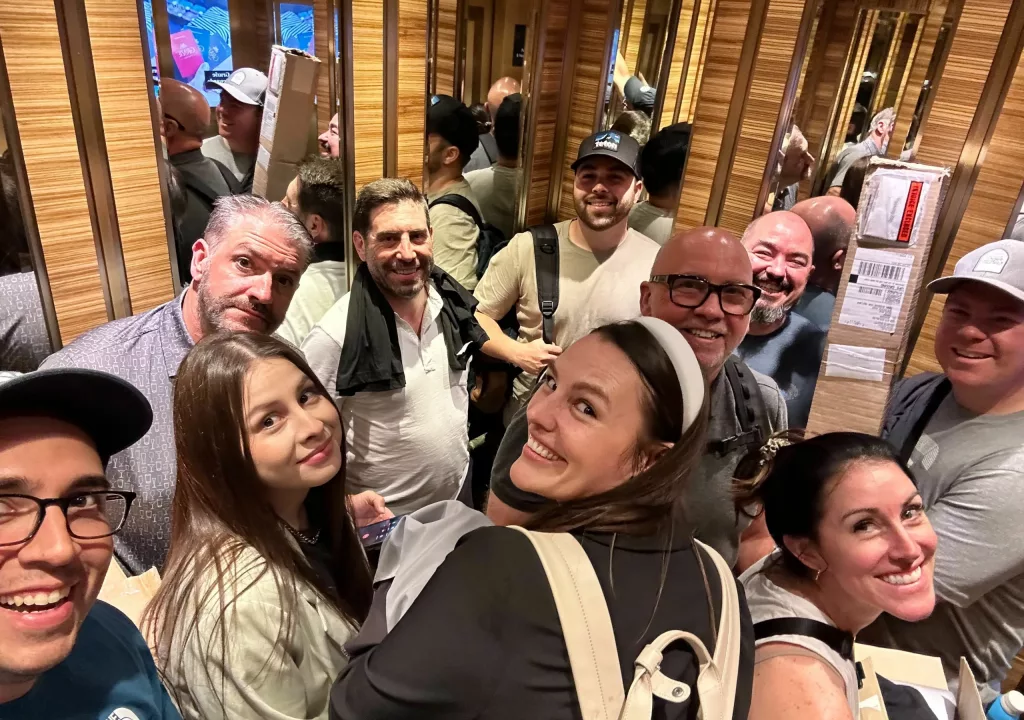 How Snowplow's Release Affects the Data World
Snowplow has introduced Snowplow Digital Analytics, powered by Snowflake, as a revolutionary solution for digital analytics. This development comes as a response to the growing concerns surrounding data privacy and the limitations of traditional platforms like Google Analytics. The announcement has generated significant buzz among marketers and data enthusiasts, signaling a promising shift in the landscape of customer data management.
Lee Hammond, Hakkoda's Marketing Data Stack Leader, was very vocal about his excitement. "Ten years ago, I brought Google Analytics Premium to Universal Music Group, excited about its tight integration with their ad platforms. It was a history of diminishing returns as cookies crumbled. No global business can afford to park their customer data in someone else's platform". 
As global markets move towards a single source of truth, so should their website analytics. With Snowplow Digital Analytics, companies now have access to a comprehensive and compliant understanding of customer behavior and campaign performance, all in real-time and directly from their own Data Cloud.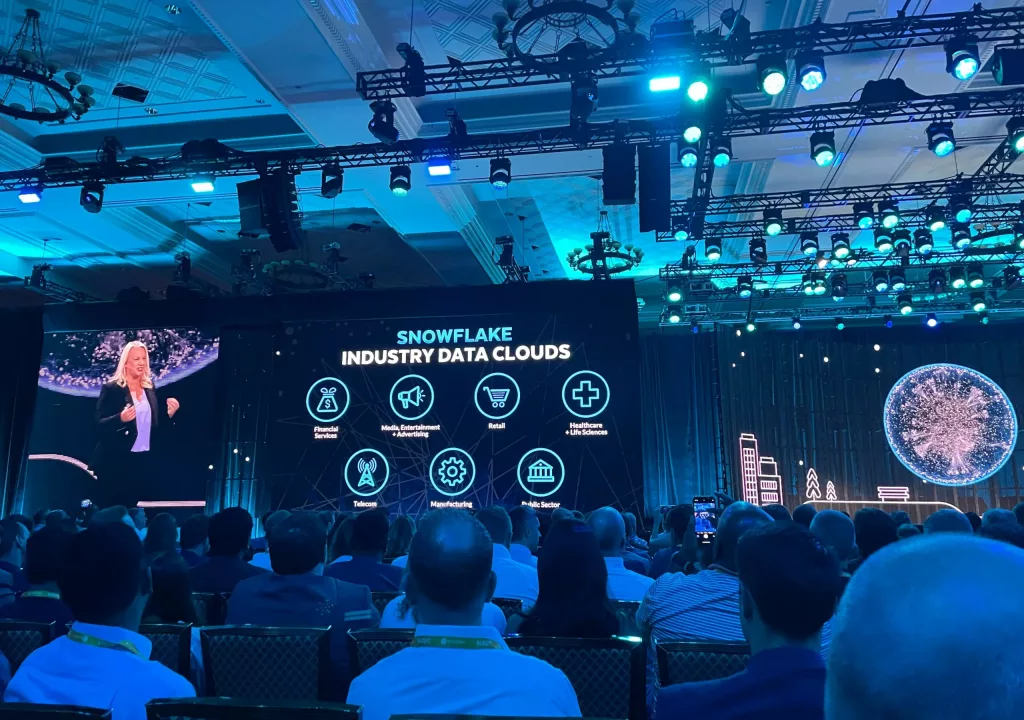 "Innovation Is a Team Sport"
During the Snowflake Partners Keynote opening today, Colleen Kapase, Snowflake's Senior Vice President of Worldwide Partnerships and Alliances, discussed the concept of generative AI and presented some noteworthy insights about this technology.
Kapase emphasized its remarkable adoption by millions of individuals, surpassing the rapidity of any other web service. The utilization of language processing models across various industries is accelerating innovation at an unprecedented pace, with an estimated investment of $500 billion this year alone.
Data serves as the lifeblood of AI, and this is where Snowflake plays a crucial role. By harnessing technologies such as Streamlit, Neeva, and Applica, Snowflake is pioneering a novel approach of bringing applications to the data, as opposed to the traditional mindset.
As Kapase remarked, "Innovation is a team sport and together is how we redefine what's possible". This transformative shift signifies a significant architectural change, eliminating the need for data movement, facilitating enhanced data governance, and enabling secure data sharing. Consequently, secure and reliable data can be leveraged to train machine learning and AI models effectively.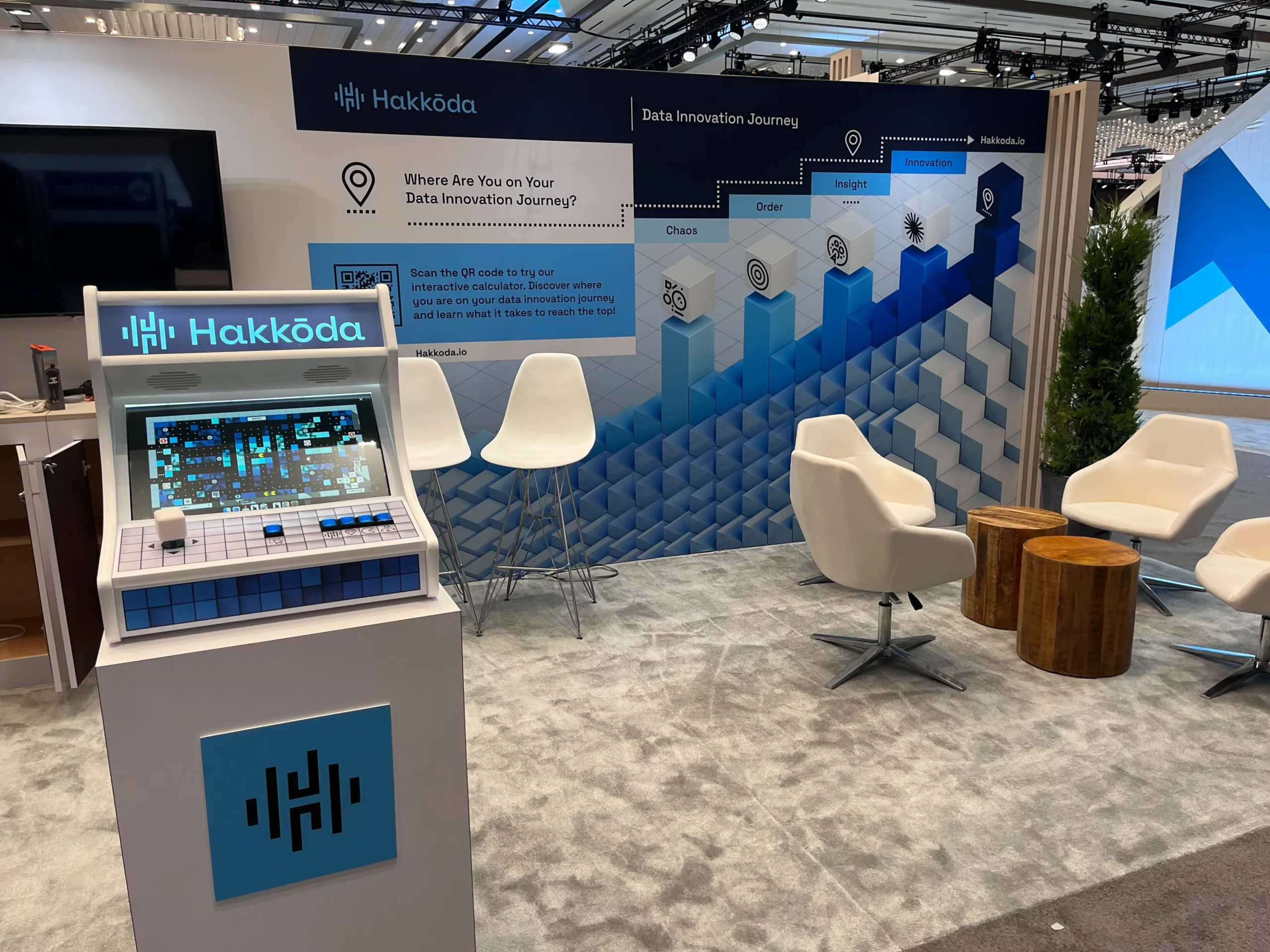 What a Day!
Today was just the tip of the iceberg! Stay tuned for tomorrow, where we will be hosting the LATAM Data Leaders VIP Dinner and attending many talks and conferences. 
If you're attending the Snowflake Summit, don't forget to stop by our booth and play Hakkman Legacy Chomp!