Need help figuring out which data vendor to trust with your cloud migration? Here's how to select a partner with the right expertise to ensure success.
Driven by the need to innovate, companies are embracing cloud migration as a foundation for digital transformation. In a pre-pandemic Deloitte study, 55% of respondents cited data modernization as a key reason for migrating to the cloud. Unsurprisingly, the advent of COVID-19 served to quicken the pace at which businesses adopted cloud-first policies (in-house or with a third-party data vendor), and the trend continues to grow.
Flexera's March 2022 report reveals the results of a survey targeting global cloud decision-makers and users. Respondents' top priorities for 2022 were: optimizing cloud usage (59%) and moving further workloads to the cloud (57%). Why is this? Switching from older, on-premises systems to newer, cloud-based solutions reduces operational expenses while increasing agility and application security. However, this requires careful planning as well as a specialized skillset. Instead of going it alone, partnering with an experienced cloud data vendor might be just the ticket for implementing a successful migration strategy.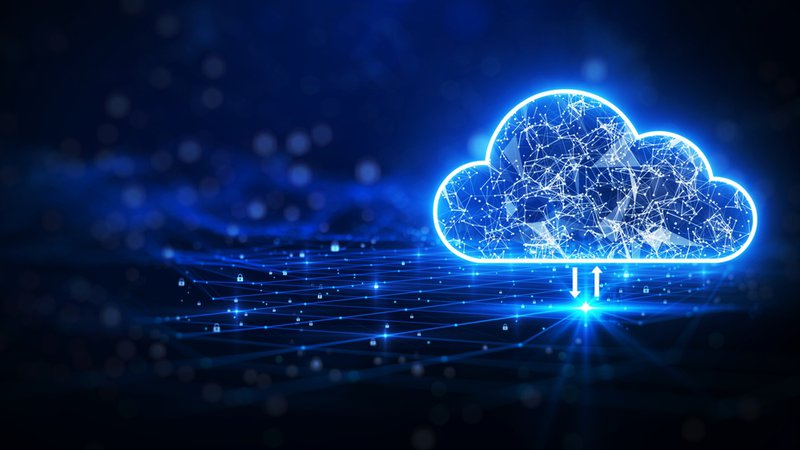 Ditch DIY: Why Hire a Data Vendor for Cloud Migration?
Enlisting the services of a data vendor helps companies realize the agility, scaling, resiliency, and cost savings of cloud computing. Although cloud migration has many benefits, keeping operations running must be the prime consideration. When managerial proficiency meets the expertise of a knowledgeable cloud migration service provider, moving to the cloud with minimal operational impact is a given.
Nearly half of all respondents in an O'Reilly survey reported a lack of skills as the top challenge in cloud migration. Working with a cloud data vendor gives companies access to skilled resources without needing to hire additional full-time employees.
Cloud migration is a complicated procedure. A detailed plan ensures companies don't make critical errors that might lengthen the process, exceed the budget, or disrupt operations. A data vendor has proven strategies to keep migration on budget without negatively affecting the business. Moreover, they have specialized software—such as code conversion tools—to simplify and speed up the proceedings.
Providers of cloud migration services use the experience gained on other projects to sidestep costly mistakes. For instance, overlooking crucial elements such as dependencies, system integrations, and security standards brings the added expense of having to fix these snags. A savvy provider can identify potential issues before they arise.
Consider These Pointers When Choosing Your Cloud Migration and Data Vendor
Simply migrating workloads from on-premises to the cloud doesn't guarantee you'll maximize return on investment (ROI). That's because businesses oftentimes shift apps, capabilities, and services without first determining whether they are cloud-compatible. The following pointers will help companies find a trusted vendor to make the most of their modernization efforts.
Step 1: Prepare Your Apps for Cloud Migration
Issues such as security and compliance, cloud interoperability, and system dependency can complicate the migration process. Companies need to analyze each application to mitigate risks and avoid setbacks. This includes:
Documenting Current State: Analyzing and documenting the current state helps determine whether an application is cloud-ready. This process should take elements such as apps, infrastructure, costs, and resources into account.
Describing Future State: Understanding the future state helps with planning the data architecture required to support the apps.
Gap Analysis: A gap analysis highlights areas companies must address to realize the desired future state.
Workload Planning: Workload planning is a concept that describes which data and applications to move as is (lift and shift) and which ones to modernize.
Modernization Strategy: Companies should determine how to get the full value of cloud migration by embracing new technologies such as artificial intelligence (AI) and the internet of things (IoT).
Step 2: Choose the Right Cloud Technology
Finding the right cloud provider to take care of your infrastructure, business data analytics, and applications isn't always easy. Here are a few of the main considerations when looking for a data vendor to help with the appropriate cloud technology solutions:
Features and Capabilities: Ensure the provider's data architecture integrates with your existing operations. It's also important to check whether the architecture can evolve with your company and accommodate its technology roadmap.
Determine How Each Solution Meets Essential Requirements: Evaluate each provider's technology against requirements such as data analytics and data management. Having these options native to the solution makes it easier to get started.
Mitigate Security and Compliance Risks: Establish whether the vendor's platform supports the controls needed to comply with regulatory and data privacy laws.
Structured Framework for Acquiring Platform Tools: Cloud data vendors continually release new tools. Figuring out which tools to adopt and when to adopt them can be overwhelming. Aim to simplify the procedure—create a framework to guide technology-related decisions.
Cloud Governance: Keeping up with cloud resource usage is vital for controlling costs and realizing appropriate access to resources. Develop a plan for how these resources will be tracked and managed.
Step 3: Consider Key Factors in Choosing a Cloud Migration and Data Service Provider
Cloud migrations are a significant undertaking. Getting it right requires partnering with a skilled cloud data vendor like Hakkoda. Data vendors use their experience to guide projects, minimize risks, and help companies get maximum ROI. That said, keep the following factors in mind when selecting a data vendor to steer your project.
Technical Proficiency: Assess whether the provider's platform, data architecture, and data management standards align with your current IT infrastructure. Next, determine how much customization is required to move to the cloud. The provider should have the ability to perform the customizations needed.
Management Expertise: Evaluate the provider's roadmap for innovation, growth, and commitment to innovative technology. Next, determine management's capabilities in recommending the best approach for each use case.
Client Expertise: A cloud data vendor should have a positive track record with past clients. You'll need to review the provider's case studies and testimonials to assess their background in the field.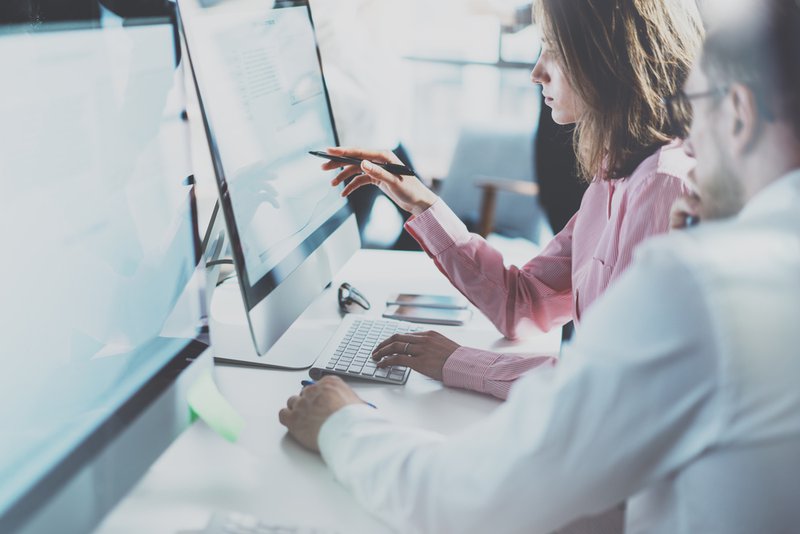 Moving to the Cloud, the Hakkoda Way
Partnering with an experienced cloud data vendor helps businesses maximize value through mitigating risks, keeping projects on track, and sticking to budgets.
For CIOs, the cloud migration process entails focusing on a number of key areas. Factors such as workload planning, modernization strategies, and resource development are all instrumental in ensuring success.
At Hakkoda, we help companies modernize their systems and navigate data management challenges through our proven cloud migration strategies. Let us create a customized strategy for you. Speak with one of our experts today to find out more.