The use of data by organizations has become standard practice. While data use is nothing new, there has been a drastic drive toward data gathering and interpretation in recent years.
Companies no longer only use stats to measure past performance. Instead, they use data proactively to help them improve their decision-making process. To facilitate such processes, companies need to work with a vast amount of data, requiring a system that learns continuously by analyzing the data.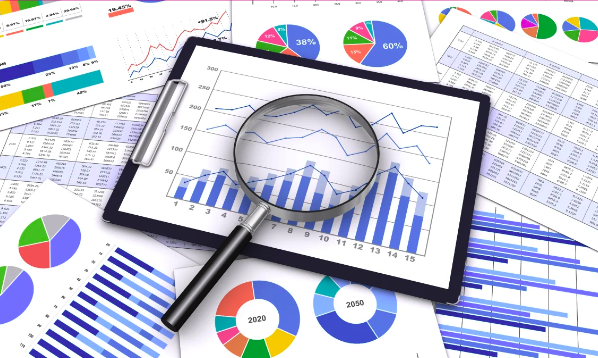 Machine learning is a branch of AI. With it, users can feed a computer algorithm an enormous amount of information. Next, the computer analyzes and aids decision-making through advanced analytics. Finally, data scientists integrate the results of that analysis which improves future decision-making.
Machine learning allows companies to use data as the foundation of their business model — informing decisions for many aspects of business, including strategic planning, product management, marketing campaigns, customer service, and HR policies.
Nonetheless, most organizations struggle with adopting ML.
For starters, ML is an up-and-coming field, and most companies don't have the required staff talent to understand and implement it well. As a result, they waste a lot of time and money driving this digital transformation and often take their eyes off their core processes.
Here are a few reasons why companies find it challenging to adopt ML:
Lack of (or underdeveloped) talent: According to O'Reilly's 2021 AI Adoption in the Enterprise Report, covering more than 3,500 business leaders, 19% of respondents cited a talent shortage as a "significant" barrier to the adoption of ML
Immature infrastructure: ML is still a new programming paradigm. TensorFlow, the most widely used ML framework, was only published at the end of 2015. It will take time for ML processes and frameworks to reach maturity. ML infrastructure is continuously evolving; thus, keeping up to date requires an expert who can stay on top of changes within this dynamic scenario.
Poor data quality: Quality data is the bread and butter for any ML program. Accurately labeled data for training is too time-consuming and expensive for most organizations. Participants in Alation's State of the Data Culture Report agree, with a clear majority of employees (87%) noting data quality issues arising from a failure of their organizations to successfully implement AI successfully.
It is no surprise that many companies have difficulty launching ML programs, given these barriers. To address this, most companies would benefit from a machine learning consulting firm's input and support to facilitate AI implementation from concept to execution.
In addition, an ML consulting firm can help you save a lot of time and money compared to launching a whole new data science division to drive ML projects.
Let's have a detailed look at how an ML firm can help your business.
Want to talk to an expert ML consultant? Feel free to contact us.
What Will a Good Machine Learning Consulting Company Do for Your Business?
Machine learning (ML) consultants can offer tremendous value to organizations and their end-users, but only when these emerging technologies are the right fit. Unfortunately, companies can waste time and money manually determining the fit and finding talented staff to drive AI projects.
An ML consulting firm can help you make better decisions about your potential AI projects in several ways:
Check if AI is the right solution: 
Not every problem needs AI as a solution. However, if not audited carefully, companies can spend a fortune developing AI-based solutions without an adequate investment return. A recent Gartner survey reported that 53% of AI and ML projects failed to make it from prototype to production.
A consulting firm can help you understand whether AI is a good fit and where it fits best in your system. Even if AI or ML isn't the right fit for you, consultants can offer alternative solutions to resolve the issue.
Guide you about the limitations of ML
Experienced consultants who've implemented ML before can help guide your team through the common pitfalls and limitations of the technology. Understanding AI bias, risk assessments, and the suitability of the task are just a few areas that an ML consultant firm can help you with.
Aiding data collection and preparation
Quality data collection and preparation are the foundation of AI and deep learning. ML consultant firms can clean raw data, mine new data, or create synthetic data from computer simulations or algorithms with a high accuracy rate. A critical process for allowing machine learning to mix historical and real-time data.
Testing support for ML models
Consulting firms have expert data scientists and machine learning engineers that train their models by setting parameters and feeding the algorithm with data.
An excellent consulting partner will help to refine ML models until they produce high-quality, replicable insights to support your use case and ensure you meet the goals you've set out.
AI & ML expertise without the challenges of hiring
One of the top benefits of an AI / ML consulting team is that they can bring niche skills to your team without requiring an arduous hiring process, saving time and lowering costs.
Using an AI / ML consulting service can significantly speed up your deployment schedule and time to market by providing the resources you need as soon as you need them.
With so many upsides, it's no surprise that many companies are now looking for ML consulting partners. However, there are a few downsides that ML firms are notorious for:
They can make things more complex than they need to be
They often struggle with budgets and deadlines
At times, they may fail to deliver a working ML solution altogether
With these considerations in mind, here are a set of guidelines that can help you pick the ideal ML partner for your organization:
5 Tips on How to Choose the Best Machine Learning Consulting Company for Your Business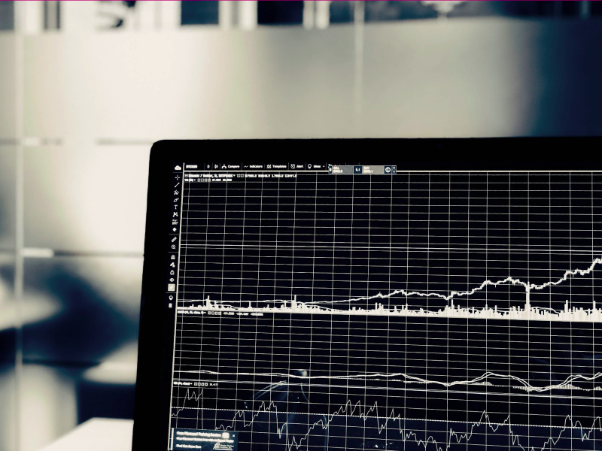 #1: Think Long and Hard About Exactly What You Need
Throughout the project, you need to be able to trust the ML consulting firm to make critical decisions. They might also suggest room for improvement beyond your original scope of work. To implement these effectively, they need to understand your business inside and out. They need to know what you care about:
The language you use
The kind of data you work with
And why a particular project is meaningful to you
The ML firm should be able to visualize project goals similarly to you. Having a clear idea of your company's needs will help you find an ML firm to help you best achieve those goals.
 #2: Do Your Research on Consulting Firms
Every industry has its own established technologies, problems, and legal framework to consider when considering new solutions. So even though an ML firm might have plenty of experience in a particular field, that might not translate into outcomes in your sector.
However, that doesn't mean you should focus on companies that only specialize in your niche. Often, such highly centered companies cannot see challenges from a new angle and, therefore, fall short on innovation.
An ideal method for researching companies is to look for client testimonials of each firm, preferably from clients in your niche, and see what they have to say about their experience.
#3: Set Up Some Calls
The next step is to set up calls with your hand-picked firms. Before the call, it is important to prepare for the areas you want to discuss.
Here is a handy checklist to go through while discussing the project with potential ML consultants:
What kind of use cases can AI help me with?
Depending on your requirement, AI can help you in two ways: Operational and Diagnostic. Most ML consulting firms excel in one of the two.
Operational: These solutions generally have a direct impact on the customers. In operational use cases, the data scientist team might have to work testing and developing the correct algorithm for weeks. An example of the operational use case of ML would be displaying an optimal set of products on the homepage of an e-commerce store.
Diagnostic: These use-cases are one-offs with no direct impact on your customers. These tasks are generally shorter; they typically take only a few days. Predicting a particular product's discount/sale period at an e-commerce website is one example of a diagnostic use case.
Discussing the use cases and understanding what best fits your needs will help you decide on the correct ML consulting partner.
    2. How is the data managed?
Most data is generated, captured, and stored in the cloud. Therefore, you need to ensure that the machine learning platform you implement is cloud-native so you can operate on the data without egress and with elastic scale.
Other primary considerations are how the data is prepared and where it lives. Ideally, your ML partner should be able to work with various data platforms, including data lakes and data warehouses.
   3. How easy is the platform to use?
If you are looking for an ML partner, likely, you don't have sufficient in-house data scientists to manage the project without input. In that case, checking the level of expertise the ML platform requires becomes pivotal.
With AI and ML being democratized, it might be better to choose a platform suitable for an expert data scientist and the in-house analytics team. When choosing a platform, complexity is a factor that should suit the skills of your staff.
#4: Don't Be Afraid to Talk Money
A common mistake companies make is not discussing consulting firms' pricing policies.
Many ML consulting firms work by the hour, limiting their risks and shifting the danger to the client. As a result, if a project takes longer than expected or never provides the expected outcomes, the consultancy will still receive its payment despite the client's frustrations.
Find a consultant who is confident about their solutions and provides fixed project pricing. Doing this allows you to begin in a safe zone, even if there are delays or the project goes on for months.
#5: Make Sure It's a Complete Match
Are you looking for a service provider or a work buddy? Is your company more comfortable working with a startup, or is it looking for a traditional consulting firm? Consider these softer points before finalizing a consultant partner.
The right fit for your company depends on similarity in working style, approach to problems, belief in the same principles, and compatible communication style.
The competition in the ML consulting field is ever-increasing, and it can be difficult for organizations to find the perfect match. However, keeping these factors in mind can help you find an optimal ML firm for your requirements.
Machine Learning Consulting With Hakkoda
We, at Hakkoda, bring you over 150 years of combined experience, with scalable tools and teams to fit your precise needs. Our data science capabilities, like machine learning, can drive incredible value for organizations.
Our clients are working to scale their machine learning efforts by automating pipelines and data prep and adopting MLOps processes.
Hakkoda provides scalable talent that fills the spaces around your internal teams to create a unified approach. We bring playbooks, frameworks, and experience with the tools it takes to simplify, scale, and get value from your vast data sets.
Want to talk to an expert ML consultant? Contact us. 
Final thoughts: Why Choose Hakkoda's Machine Learning Consulting?
With Hakkoda, you'll always know where you are and what's next.
Our team of data scientists helps you navigate a world of chaos and innovation and chart a course for you to modernize your data stack, architecture, and processes.
Here are a few ways in which we differentiate ourselves from our competitors:
Data Strategy & Architecture: Hakkoda's outside-in approach delivers a cutting-edge perspective and guides your organization through your next steps toward success.
We help your answer the tough questions: How do we scale data science? Can we monetize the data? How can we share data more efficiently with our partners?
Data Engineering: Our high-speed, high-quality data helps drive insights and innovation in your organization. Hakkoda provides modern data engineering with automated, tested, and documented pipelines that land data, transform it, and fuel growth.
Hakkoda offers modern tools like Fivetran, Matillion, and dbt to help you learn new design patterns and accelerate your business.
Data Governance: Modern data governance improves the quality of your analytics and ease of access through better data literacy and collaboration. Data governance is an approach, policy, and technology. We partner with leading governance innovators like Alation and Snowflake to help you address governance holistically.
If you have slow analytics, duplicate efforts, and data that doesn't align, your data governance might need an update.
Data Quality: The field of data quality is experiencing rapid innovation. Data quality is a process that includes automated testing and observability. Hakkoda helps organizations embed data quality into their engineering efforts.
High-speed data pipelines that aren't trustworthy aren't helpful for your business. Hakkoda brings the practices, frameworks, and experience to ensure high-quality, trusted data.
BI & Data Analytics: Modern organizations aim to become increasingly data-driven. However, conflicting or missing data, slow reporting, or the cost of analytics can significantly hinder this process.
Hakkoda brings a systems approach to analytics, working to simplify, automate, and accelerate the insights your organization needs.
Data Science: Data science capabilities, like machine learning, can drive incredible value for organizations.
Our clients are working to scale their machine learning efforts by automating pipelines and data prep and adopting MLOps processes.
Data Sharing:  Gone are the days of FTP sending data files that are difficult to control and quickly become stale. Sharing data with vendors and partners is changing data analytics for the better.
Hakkoda helps its clients understand all their current data feeds (internal and external) to develop a modern sharing strategy. Hakkoda helps implement secure, privacy-compliant sharing that increases data access and governance, which opens new growth and data monetization opportunities for your business.
Data Apps: Companies need rich data apps to continue their app modernization journey. More data, embedded analytics, and machine learning are driving new requirements and design patterns in this field.
Our ML experts help clients feed data to existing applications that need trusted data at speed. We also embed analytics in their applications and reimagine applications from the ground up.
Hakkoda manages data from sourcing to applications, driving value across the entire data value chain.
We help organizations take control and leverage their data. Our ML solutions can help you update or replace your legacy processes and analytics no matter where you are in your data journey. Let us show you how we can accelerate your digital transformation and help you compete effectively.
Want to talk to an expert ML consultant?

Get in Touch!