Starting a data modernization process can be a challenge, especially when there are so many tools, frameworks and possibilities at your disposal. Business intelligence (BI) and artificial intelligence (AI) are usually found at the forefront of many data modernization efforts. However, how do they differ? 
The technological advancements of the past decade have placed artificial intelligence at the forefront of what digital transformation means. Business leaders, motivated by the potential of data analytics and artificial intelligence, have ramped up their digital and data-driven initiatives. 
The past two years have been pivotal. At least 52% of the companies surveyed in a PwC report state that the COVID-19 pandemic has accelerated AI adoption plans. As a matter of fact, 55% of the companies reported they began ramping up their AI efforts in 2020, whereas 67% did so in 2021. 
However, many experts insist that if companies are looking for insight, enhanced decision-making and a comprehensive tool set that adapts to their needs, they should look toward business intelligence first. In this post, we'll focus on how BI differs from AI, and why your company's data transformation should focus first on the former. 
Data Modernization Begins with BI
Bahman Zohuri and Massed Moghaddan from the University of New Mexico describe BI systems as data-driven decision tools that "provide historial, current, and predictive views of business operations, most often using data that has been gathered into a data warehouse". Instead of treating data and content as separate aspects of information management, a BI approach suggests integrating and transforming data into actionable insights.
From presenting analytical findings through reports, dashboards, graphs and such, BI tools can provide easy-to-digest insights based on available data. Through BI tool access, business leaders can access components such as data mining and data visualization, measurement analysis and others. Such systems can be easily applied to a wide range of industries and disciplines, typically tackling sales, finance and business performance.
Companies looking for simple predictive capabilities have found in BI an excellent solution. Converting large raw data sets into dashboards helps businesses find meaningful patterns. However, it also helps leaders answer questions they've been longing to ask. Most of BI tools organizations use depend heavily on people: the most complicated issues are solved by humans — not models. 
Let's take a moment and focus on the human aspect. Despite the wide and ever-growing offer of business intelligence tools, great visualizations won't target your needs if there isn't a profound understanding of the business goal and audience. Because BI works best on known unknowns, companies must work closely with data specialists to create successful analyses. 
How AI Differs
Business intelligence can be considered more of an overarching framework. Artificial intelligence, however, offers the possibility of inferring complex rules without requiring a human eye. According to Zohuri and Moghaddan, "AI can enable computers to make business decisions by themselves, without human intervention." In a way, BI focuses on creating the picture whereas AI centers itself on making the picture clearer. 
Since the 2010s, there is one family of methods that has become the dominant paradigm: machine learning (ML) and deep learning (DL). Artificial intelligence, as a discipline, focuses on synthesizing intelligence. Machine learning and deep learning, on the other hand, look to "learn" specifically from data and experiences.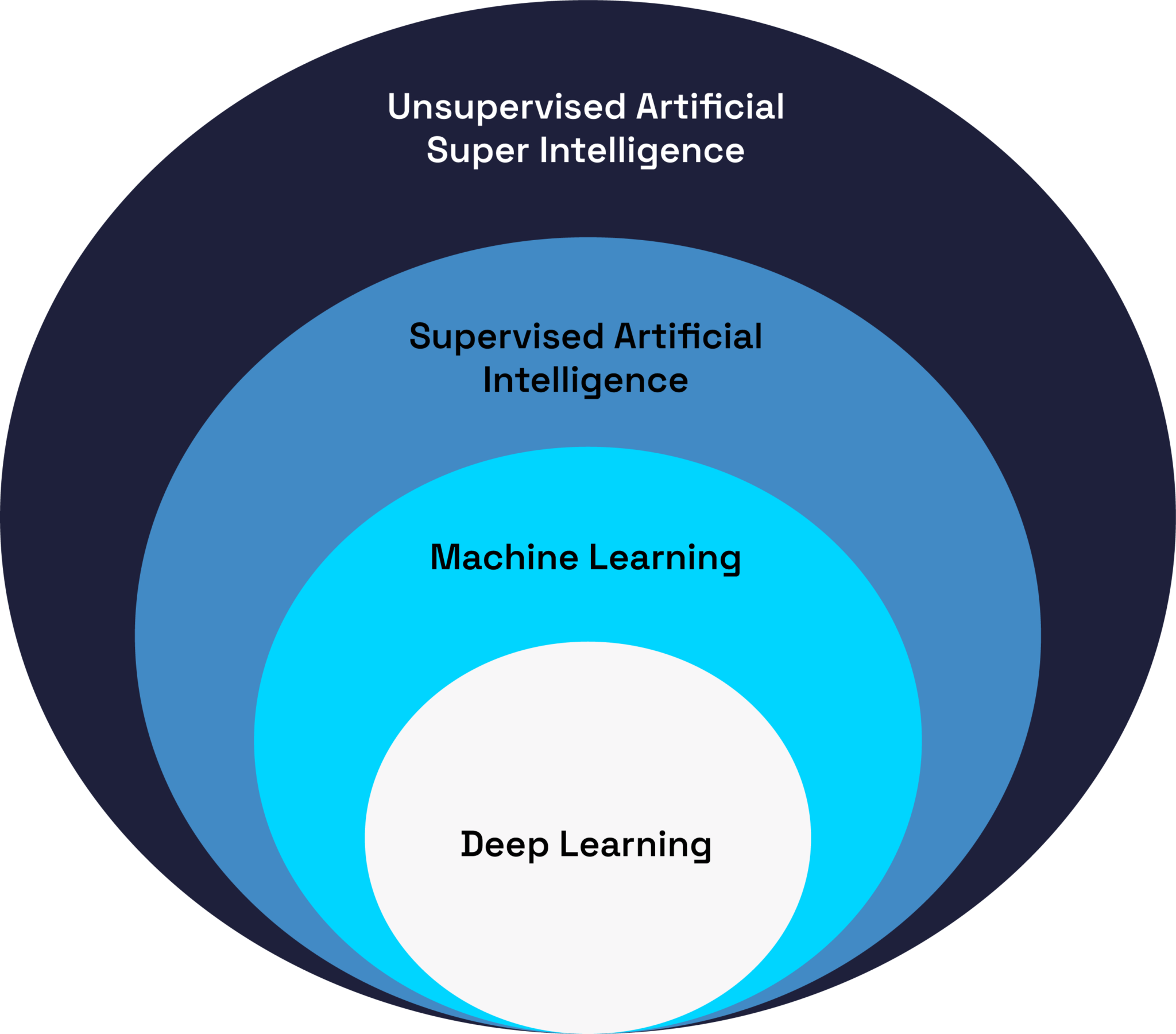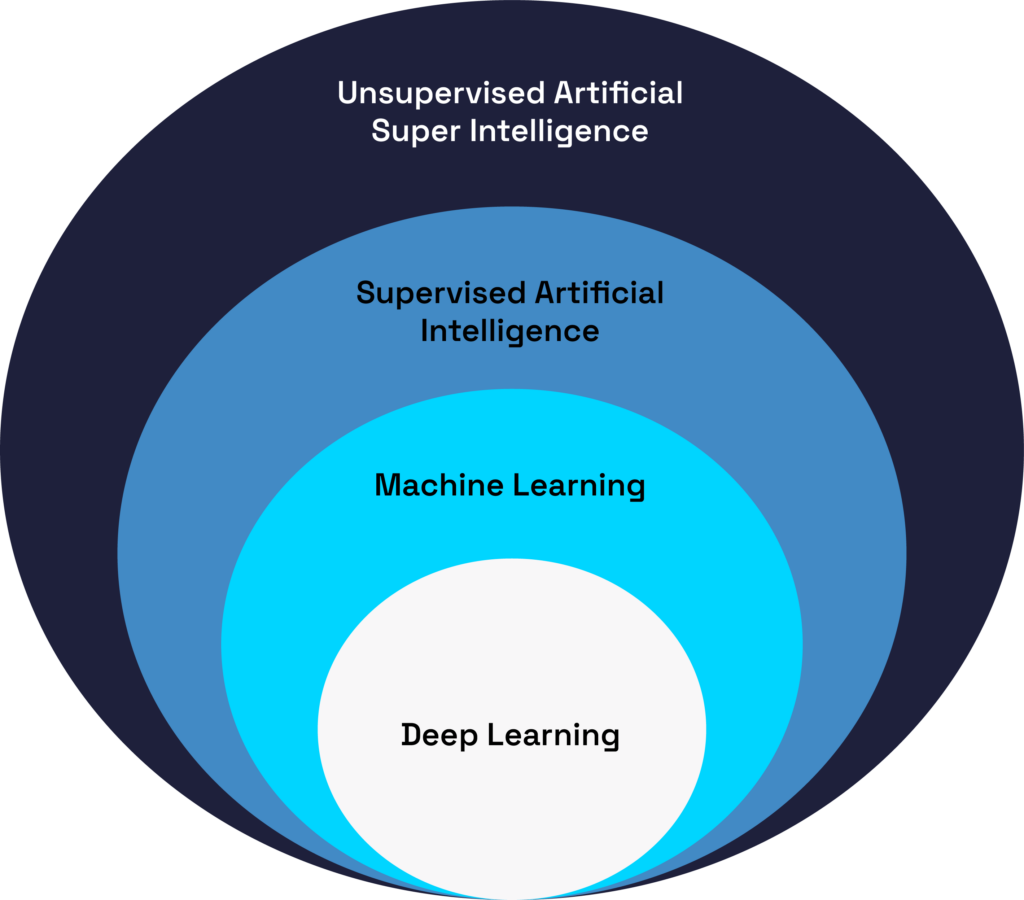 It's important to mark a clear distinction between AI and ML to avoid any confusion. Artificial intelligence borrows from different disciplines and methods, making it hard to create a single, universally accepted definition. As computer scientist Melanie Mitchell states, it is "the lack of a precise, universally accepted definition of AI (that) has helped the field grow (…)." Machine learning and its subset, deep learning, have perfected a series of computational models based on biological neural networks for information processing. 
However, building relevant models and training them require expertise, time and budget. Although ML and DL can provide robust predictions, a solid outcome depends on understanding the process and working with the right data set. Machine learning-based solutions work best on problems that require in-depth analysis and powerful prediction capabilities.
Can Your Data Modernization Journey Use Both?
Although artificial intelligence and business intelligence have very different attributes and functionalities, there are important points of convergence. There are a wide range of AI solutions that can be used to gather insights from large datasets. However, without a proper BI framework, it's harder to take full advantage of what AI can offer to an organization.
In this sense, BI helps businesses provide a pipeline on what to do with their data. Business intelligence consistently helps leaders ask important questions about their customer base, competition and environment. 
Artificial intelligence leverages business intelligence solutions and helps them go one step further. First, AI can boost BI functionality by delivering granular insights and trends in real time. Also, through AI-enabled BI, businesses have the ability of processing data that hasn't been examined before. Artificial intelligence can streamline and simplify processes that would require plenty of effort and time. 
Though different, artificial intelligence and business intelligence have developed a symbiotic relationship. However, without a strong business intelligence framework, the scope of many AI-based tools is truly limited. Elevating your business requires human expertise, strategy and understanding — all important requirements in the creation of a solid BI plan.
How Hakkoda Can Help
At Hakkoda, we help companies in every industry transition from older data management practices to a tailored data strategy. Our Snowflake experts will guide you in your data modernization journey, which involves BI and data analytics, data science and data governance. 
Our unique approach allows us to accompany you with a team of subject-matter experts. Every month, we would scale up or down, depending on your needs. We're a leading data modernization provider that will help you create innovative solutions to move your organization into the future.